I was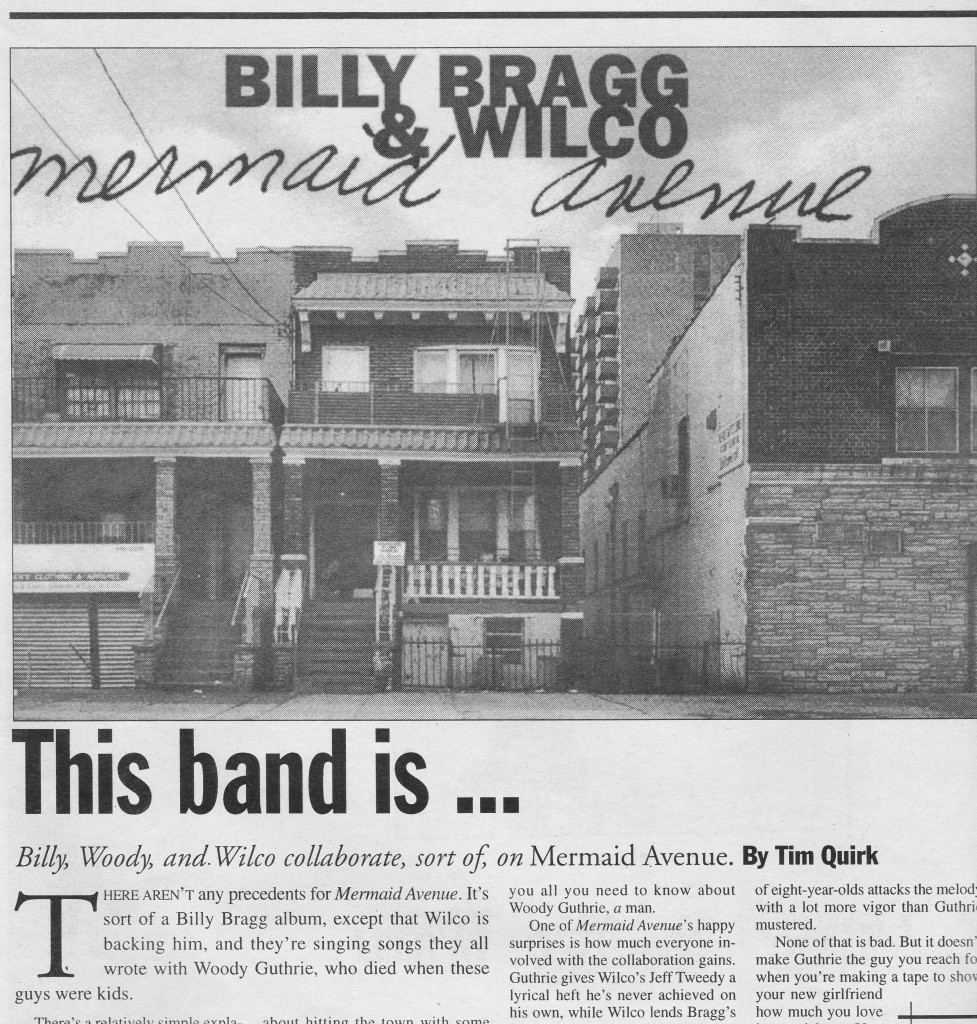 — and remain — blown away by the odd collaboration between Billy Bragg, Wilco, and Woody Guthrie's ghost. This was my initial review the month the first batch of tunes from that collaboration came out.
There aren't any precedents for Mermaid Avenue. It's sort of a Billy Bragg album, except that Wilco is backing him, and they're singing songs they all wrote with Woody Guthrie, who died when these guys were kids.
There's a relatively simple explanation for how the whole thing came about: Woody's daughter, Nora, commissioned semi-famous British protest singer Bragg to compose music for some of the hundreds of lyrics her father wrote but never recorded. The lyrics, handwritten and typed by Woody, included dates and places of composition, and occasionally a brief explanation of what he was up to. Whatever music or melodies he intended for them, however, he kept in his head. Perhaps a little nervous about his thick East End accent, Bragg enlisted American roots poster-boys Wilco to help him out.
It's a little harder to explain why the results are so incredible. Continue reading →